Veranda
Please click here if you do not see the Contents bar on the left side of this page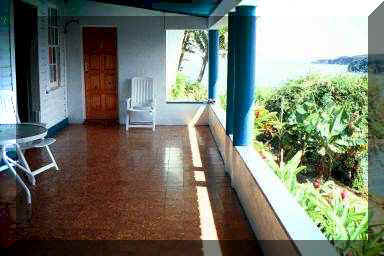 The large open air veranda overlooks inspiring oceanfront scenery that guarantee's peace of mind. This is the site to eat evening meals overlooking the moonlit Caribbean waters or just relax and enjoy the elevated view.
Overall, the villa offers 3 bedroom, 2 bathrooms, living room, dining room and kitchen. All the rooms at Santa Maria are oversized with high ceilings.

---

Legal Notice
Last modified: 10/14/2018 12:27 -0400
Copyright ©

1998-2018

BRET A. BENNETT. All rights reserved.