Rental Rates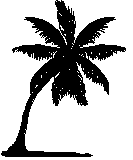 | | Rate | Duration | # Guests | Start Date | End Date | Each Extra Guest |
| --- | --- | --- | --- | --- | --- | --- |
| | $1,100.00 | Weekly | 4 | Dec-15-2001 | Mar-15-2002 | $100.00 |
| | $875.00 | Weekly | 4 | Mar-15-2002 | Dec-15-2002 | $75.00 |
Please click here if you do not see the Contents bar on the left side of this page
DEPOSIT
A 30% deposit is required to confirm your reservation. Deposits and advance payments are not refundable, however you may reschedule within one year, based on availability. Balance is due within two weeks prior to departure. No reservations are made until a deposit is received and cleared the bank.

SERVICES:
Daily housekeeping is included with the rental of the Villa. Marcus who is in charge of daily operations, has extensive knowledge of all the local and country wide tourist sites as well as many out of way scenic spots including private beaches, waterfalls, reefs, seaside bars/restaurants and many island wide locations most tourists do not get to experience! Marcus will go out of his way to assist guest to accommodate any special request they may have. Meals and private transportation packages are available at request.


---

Legal Notice
Last modified: 10/14/2018 12:27 -0400
Copyright ©

1998-2018

BRET A. BENNETT. All rights reserved.