Hospitality
Please click here if you do not see the Contents bar on the left side of this page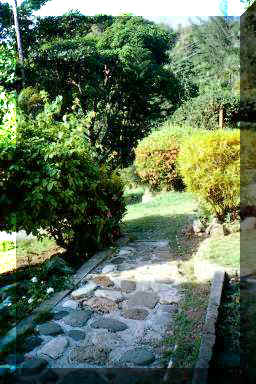 Our main goal at "Villa Santa Maria" is to make sure every guest has a comfortable pleasant vacation in Jamaica and not just a "vacation in the compound" experience; but a vacation full of memories that will last a lifetime. Meet new friends and experience a third world culture that reflects the island people who are a cheerful generous bunch, full of earthy humor and deeply inspired by the natural beauty of their island.
Jamaica has unlimited destinations whether it be for the naturalist eco minded, sports enthusiasts or the beach lounging " Margarita patrol".
Reggae rhythms, water sports, fine dining and a lively nightlife, is yours within a short picturesque drive. Find your own secluded beach along the rugged north coast line. Majestic waterfalls situated in serene tropical rainforest, limestone caves that delve miles below the mountainous interior, Jamaica's diverse spectrum will satisfy any vacationers expectations.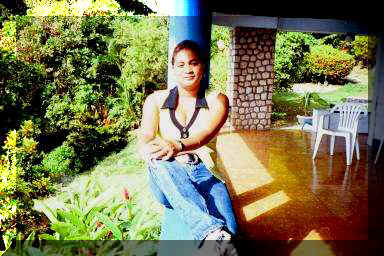 Stephanie Turner is the person who greets guest upon arrival, takes special request and is in charge of daily operations. Colin "Marcus" Hibbert is a long time friend and will look after sightseeing experiences at no charge, except for a cold red stripe as tip!. Marcus knows many people and all of the 25 tour locations our transportation can drive you in the many extreme areas of geographical topography of the islands different parishes.


Please contact us personally for more information on meal packages, private transportation and reservation information. Whatever your destination, the staff at "Villa Santa Maria" are nearby to assist in your every request!.

---

Legal Notice
Last modified: 10/14/2018 12:27 -0400
Copyright ©

1998-2018

BRET A. BENNETT. All rights reserved.