The Guest Rooms
Please click here if you do not see the Contents bar on the left side of this page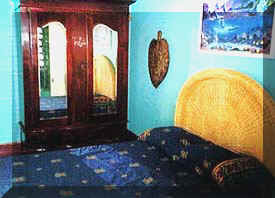 The three bedrooms at Santa Maria are clean, comfortable and spacious. All have ceiling fans and plenty of space to hang clothing and personal belongings.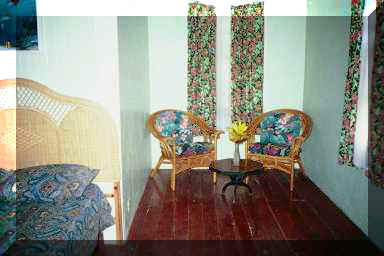 One bedroom has a large Caribbean antique closet dresser. The second bedroom has a built in wall dresser and the third bedroom has a floor dresser.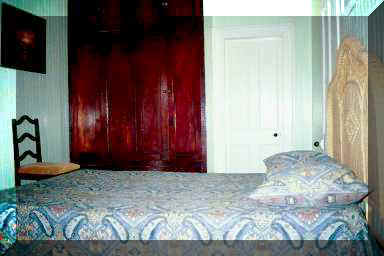 Two of the bedrooms face the ocean and have separate entrances to the veranda. One bedroom has a private tub/shower/toilet/sink bathroom. The other two bedrooms are connected to the second bathroom with a tub/shower/toilet/sink which has a separate entrance to the outside.
Each bedroom has a Queen size mattress which easily sleeps two. Special arrangements can be made to provide extra sleeping beds.

The night time ocean breeze and the pounding surf below make for exceptional sleep to provide a good nights rest.
---

Legal Notice
Last modified: 10/14/2018 12:27 -0400
Copyright ©

1998-2018

BRET A. BENNETT. All rights reserved.